What You Can Expect at (MJBC Ministry)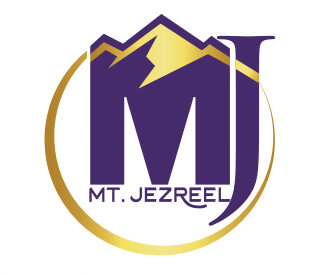 HOW SHOULD I DRESS FOR SUNDAY WORSHIP SERVICES?
Dress according to your own tastes and means—from jeans and t-shirts to suits and dresses. Our hope is that you dress comfortably so that you are open and receptive to all of the blessings that God has in store for you at Mount Jezreel Baptist Church.
WHAT TIME SHOULD I ARRIVE FOR SUNDAY SERVICES?
Mount Jezreel Baptist Church offers Sunday worship services, 8:00am and 10:00am. Because each service usually draws several hundred members and visitors, we recommend arriving at least 15 - 20 minutes before service starts so that you can be seated before service starts. Youth and Young Adult Church service is available and is held every 1st, 2nd and 3rd Sunday and 5th Sunday's 10:00am (Grades 6-12) and nursery services are available for infants up to 4 years of age.  
WHAT WILL I SEE AND DO WHEN I GET TO CHURCH?
When you arrive for Sunday services, you can park your car in the parking area around the building or in the satellite lot across the street, but the earlier you arrive, the closer you can get... Disciples of the Parking and Traffic Team will assist you with parking and crossing the street. Special, close-in parking spaces are reserved for first-time visitors.
You will be met at the front door by our Greeters, who will welcome you with a smile and a copy of the church bulletin (Note: bulletins are given out on first Sundays only; however, if you are a visitor, you will receive one in your Welcome Packet). They can also answer any questions you might have about Mount Jezreel Baptist Church. You can get additional information at the Welcome Desk or in designated areas where flyers and announcements are located. 
You will enter the sanctuary through one of several doors, each of which is tended by an Usher. Once inside, the usher assist you with finding a seat or should you have any special seating needs. He or she will be happy to work with you. 
Once you are seated, please read your bulletin or watch the big-screen monitors in the sanctuary to learn more about the order of service and upcoming events at the church.
WHAT HAPPENS DURING WORSHIP SERVICES?
Our services typically begin with the Proclamation of Faith, followed by the Call to Worship. This is answered by the Invocation and praise music selections from one or more of our several choirs. Next, lessons and readings from the Old and New Testaments and prayer responses are shared by the clergy and the congregation. The collection of tithes and other offerings precedes the sermon, which is the "HIGH" moment of the worship encounter. Services conclude with the invitation to worship and the Benediction—and, of course, plenty of music, dance, and songs of praise. 
Holy Communion services are held on first Sundays. Baptisms take place on last Wednesday of every month prior to the Worship On Wednesday (W.O.W.) 7:00 pm service. 
HOW AND WHEN ARE VISITORS RECOGNIZED?
If you are a visitor or new to Mount Jezreel Baptist Church, you will be asked to stand at some point in the service so that you can be acknowledged and welcomed by the congregation. While you are standing, a Greeter will come over to you and present you with a packet of information about the church to take home with you.
If you've been searching, praying, and hoping for a place to belong, we say:
"Welcome to Mount Jezreel Baptist Church, where the Spirit of the Lord is in control!"